113 GHz + Your Wavelength
The right answer for any application
From the sum of 113GHz, we respond to any of your applications with the appropriate radar frequency. In terms of engineering, we supply the complete portfolio of radar instruments to optimize your process automation. Working closely with you, we tune into your wavelength to understand what exactly it is that you need for your specific processes.
Benefits
All level instruments and solutions are fit for purpose in order to increase efficiency, quality and safety in your plant

Personal consultation helps us understand your needs thoroughly so we can help you choose the right instrument for your application.
Heartbeat Technology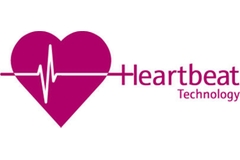 An additional value of the new Micropilot series is its own named Heartbeat Technology: It permits cost-effective and safe plant operation during the entire life cycle. Each measuring point may be verified and documented without any downtime. Heartbeat Technology monitors the devices and shows the process data to enable trend recognition for predictive maintenance. Furthermore, you save time and money with the guided SIL proof test.
Level beyond radar
Sometimes, a completely different measuring principle takes your processes to the next level. Therefore, we offer a complete portfolio of technologies including vibronic, ultrasonic, capacitance, hydrostatic, gamma, electromechanical and more.