FTL51H - Level measurement at high temperature
FTL51H with temperature separator a key solution
In one of the known multinational food industry in India had problem of measuring level in one of their process due to high temperature.. Process requirement were as under :- Fluid - Hot water in De-super Heater, Process Temperature – 150 Deg C & Process Pressure – 2 Bar G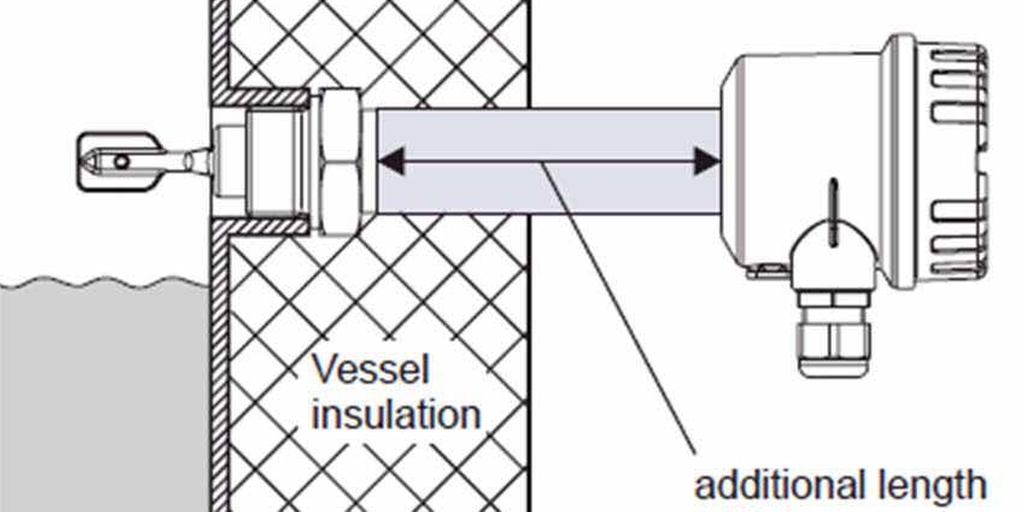 FTL51H - Level measurement at high temperature
Reliable level control. Instrument is working satisfactorily and customer is now able to control water level in the De-super heater.
Measuring level at high temperature
Customer was using our FTL51H-AME2DD4G4A and reported that this level switch failed after with in very short time of service. Due to High Temperature the instrument was failing with in very short time. Instrument starts giving false alarm.
FTL51H - Level measurement for higher temperature
Since the instrument was being used in a high temperature application i.e process temperature 150 Deg C. So, there are chances that electronic temperature can go beyond the ambient temperature limit of 50 Deg C at 150 Deg C Process Temp. Customer was advised to take the high temperature version instrument i.e. with temperature separator (long neck) order code FTL51H. Instrument is working satisfactorily and customer is now able to control water level in the De-super heater